Hennessy
Conceptual work based on Hennessy's approach using light painting technique to advertise their high class products.
The idea to visualise the change of perception under the influence of alcoholic beverages is common-sense whenever it comes to promote them – especially in the UK.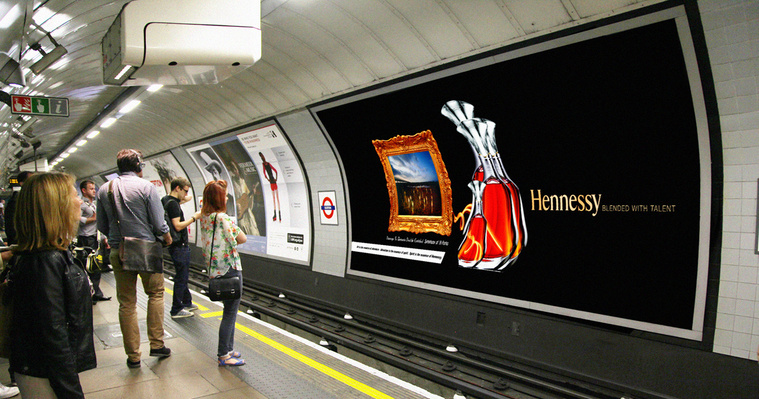 Since Hennessy addresses to society's more wealthy part our communication strategy should please and tickle the intellect.

Claim: «Art is the essence of adventure. Adventure is the essence of spirit. Spirit is the essence of Hennessy.»
Voilà, we are now allowed to play around with the symbols of art, culture and history while honouring Hennessy's main claim «Blended With Talent» at the very same time.
Whether presenting an «Homage to Antonín Dvořák entitled: Symphony of 19 forks» (above) or an «Homage to Franz Marc entitled: Sleeping Beauty» (right) or simply «Croissant d'amour» (in the following), this campaign always speaks adequately to the Hennessy consuming community – or to those who would like to be part of it.